Use your finger to swipe or tap the arrows to browse between sections
Trial skills matter—even in a world where few disputes ever see the inside of a courtroom. Winston & Strawn has built a reputation as a trial lawyers' firm. Our litigation lawyers are fully prepared to defend our clients' interests in court, both in the United States and around the world. From compliance counseling to mediation, settlement negotiation, motion practice, trial, and appeal, Winston offers a full-service litigation law firm capable of meeting our clients' business and legal objectives, whatever they may be.
Our litigators are some of the most seasoned in the industry, bringing extensive courtroom experience to every matter our firm handles. This experience enables us to spot outcome-determinative legal issues earlier so we can prepare compelling arguments that support our clients' positions. What's more, our long history of taking cases to trial – and winning – gives our clients tremendous settlement leverage with their adversaries, as well as confidence in a successful outcome if and when they go to trial. Winston's global team of more than 500 litigators on three continents approaches every case with strategic focus, unrelenting advocacy, and intensive preparation. That's why some of the world's largest companies and financial institutions have asked us to represent them in their most difficult litigation matters. These clients include: Abbott Laboratories; Cisco Systems, Inc.; Ernst & Young LLP; Goldman, Sachs & Co.; Google Inc.; JPMorgan Chase & Co.; McDonald's Corporation; Microsoft Corporation; the NFL Players' Association; and Panasonic Corporation.
The firm's litigation prowess extends even beyond the courtroom. Winston's world-class international arbitration practice assists clients with large-value, complex, and high-profile commercial and investment-based disputes in virtually every major arbitration center.
ALMOST ONE-THIRD
TRIALS SINCE 2010
FELLOWS
PRACTICE GROUP OF THE YEAR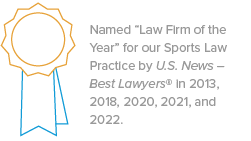 FORMER PROSECUTORS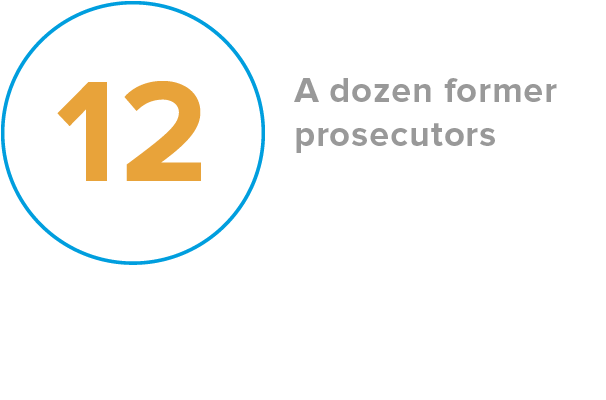 Winston Named