sgrimes@winston.com

+852 2292 2138

(Hong Kong)

+1 312-558-8317

(Chicago)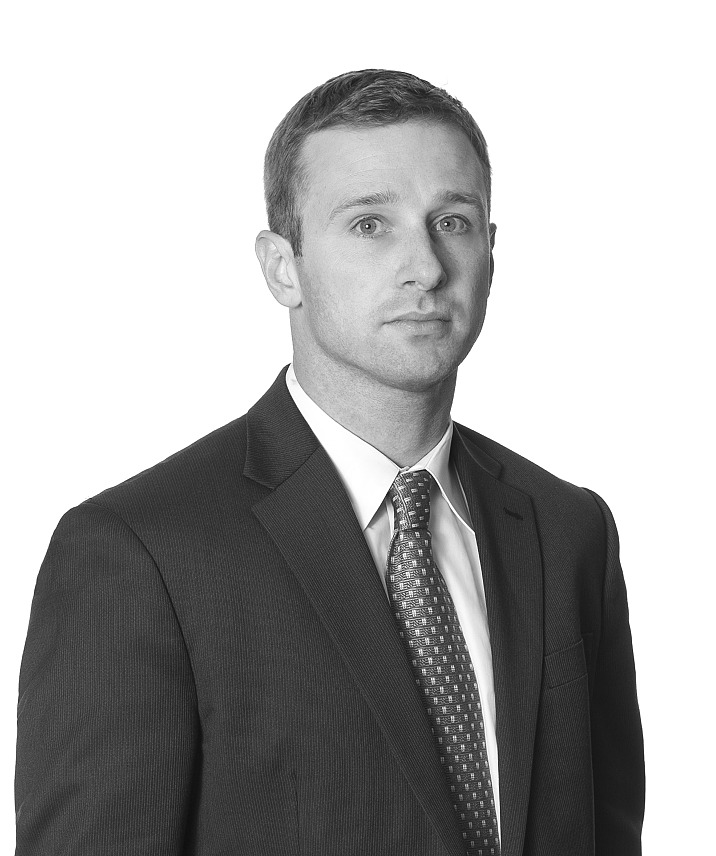 Steve Grimes is a partner and a Registered Foreign Lawyer in the firm's Hong Kong office. He leads Winston's Asia Litigation practice, is a former U.S. federal prosecutor, an experienced trial lawyer, and a former Chief Compliance Officer and senior litigation counsel for a global publicly-traded Fortune 500 company. Steve's practice focuses on compliance and data security counseling, sensitive internal investigations, government interactions, and complex disputes. Steve's in-house experiences greatly aid his ability to provide tailored and pragmatic service to his clients.
Steve focuses a significant portion of his practice on conducting sensitive internal investigations, often across borders, and interfacing with government agencies on behalf of his clients. He works with companies across many industries to investigate highly sensitive and urgent issues related to trade secret theft, technology and data security breaches, anti-money laundering, conflicts of interest, trade sanctions, financial fraud/disclosures, and potential violations of anti-bribery and other laws. In one highly publicized matter, Steve assisted a financial firm with the investigation and ultimate federal prosecution and conviction for theft of trade secrets and obstruction of justice by two of the firm's employees. Steve co-leads the firm's Global Privacy and Data Security Task Force.
Steve leads Winston's Asia Litigation practice, and also maintains a litigation practice in the U.S. He is a true trial lawyer, having taken 11 cases to trial, succeeding in each. As a trial lawyer, his litigation practice covers many substantive areas, including complex commercial disputes, qui tam defense, antitrust/competition, data security, financial/audit claims, technology and trade secret litigation, health care fraud, environmental claims, and consumer class actions. Steve's experience is in both federal and state courts in the U.S., as well as various courts and forums around the world. Representative matters include a number of commercial disputes in the automotive industry, an international manufacturer in a high profile class action case in federal court, a bet-the-company cross-border trade secret litigation for an international manufacturing company, and McDonald's Corporation in class action cases brought by consumers about McDonald's food, including the infamous "obesity case." He also represented McDonald's in a series of class action cases about the trans fatty acid (TFA) levels in McDonald's french fries, and was part of the team that successfully brought Lanham Act claims against a trade organization for disparaging makers of high fructose corn syrup. He was also a key member of the team that defended Microsoft in a high-stakes trade secret lawsuit alleging theft of volume management software.
On the proactive/consulting side of his practice, Steve provides pragmatic and tailored advice to companies and Boards seeking to build, improve, and defend compliance programs around the world. Having worked with dozens of companies, both private and public, and having built a compliance program from the ground up while in-house at a global tier-one automotive supply company, Steve is able to identify and help clients work through common road blocks and resource constraints within their organizations.
Steve previously served as an Assistant United States Attorney for the U.S. Department of Justice, assigned to the Public Corruption Section in Chicago. As a federal prosecutor, the jury ultimately sided with Steve in each case that he tried. He prosecuted corporate executives, public officials, and law enforcement officers for fraud, bribery, extortion, and perjury, including the prosecutions of a member of Chicago Mayor Richard Daley's cabinet; a County Commissioner; a former Chicago alderman; the president of a large pharmaceutical company; the CEO, president, and vice president of a large privately held auction house; and several City building inspectors.
Working hand in hand with law enforcement, Steve also investigated and prosecuted a wide range of criminal cases involving complex corporate fraud, hacking and cybercrime, theft of confidential information, tax fraud, health care fraud, racketeering, terrorism, sex trafficking, drug and gun trafficking, murder, and gang violence. Steve, for example, successfully prosecuted a rogue employee who had stolen confidential business information from his employer and attempted to sell that information to competitors. Steve's work often garnered local and national headlines. For example, Steve led the prosecution team that brought highly publicized fraud charges against William Mastro, an influential sports memorabilia figure, in connection with Mr. Mastro's efforts to rig online auctions and his alteration of the "most expensive baseball card in the world." Steve was also part of the team that prosecuted a man for cyberstalking an ESPN sportscaster. Steve also led the prosecution team that won the first-ever life sentence for a Chicago-area sex trafficker for enslaving a number of young women, and was also instrumental in bringing a RICO case against a Chicago-area gang, the Hobos, who were ultimately found guilty of committing nine murders. Steve has been featured in various media forums, including a featured role on CNBC's "American Greed."
Honors and Awards
Chicago Daily Law Bulletin
The Legal 500 United States
Steve was awarded the Mitch Mars Prosecutorial Award by the Chicago Crime Commission in 2014. He was the recipient of the Homeland Security Director's award in 2012, which is a national award given for superior investigative performance. Steve also received the Chicago Crime Commissions Star of Distinction Award in 2011.
Steve has been named a "Dispute Resolution Star" in Competition/antitrust, Commercial and transactions, and White-collar crime by Benchmark Litigation Asia-Pacific 2019.
In 2018, Steve was recognized in The Legal 500 U.S. for cyber law (including data privacy and data protection) and that same year he was named to Chicago Daily Law Bulletin's "Forty Under 40" list. Steve has also recently been recognized as a 2019 Emerging Lawyer by Leading Lawyers which identifies the top 2% of lawyers who are under 40 years old.
Winston & Strawn was named the Chicago Litigation Department of the Year for white-collar defense by The National Law Journal in 2014 and for general litigation in 2015.
Activities
Steve co-taught "Computer Crime and the Legal System," focusing on the legal issues surrounding cyber, technology, data security, and trade secret law, at the University of Illinois Law School (with David Glockner), and he has served as an adjunct professor of law at Loyola University Chicago Law School. Steve regularly publishes articles and speaks to lawyers and corporations about compliance, investigations, data security, and trade secret matters.
Steve is on the Board for the Legal Aid Society of Metropolitan Family Services and the Board for HFS Scholars Chicago.
Steve served as a law clerk to Hon. Amy St. Eve in the Northern District of Illinois.
Steve received a B.S. in Organizational Development and Human Resources Management, magna cum laude, from Miami University in 2001. He received a J.D., magna cum laude, from Cornell Law School in 2005, where he was elected to Order of the Coif.
Education
Cornell University
JD, 2005
Miami University of Ohio
BS, 2001
Clerkships
USDC - Northern District of Illinois for the Honorable Amy J. St. Eve