adlowell@winston.com

+1 202-282-5000

(Washington, DC)

+1 212-294-6700

(New York)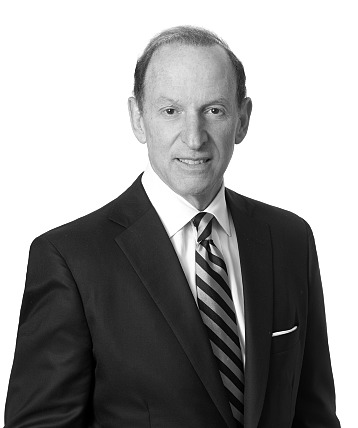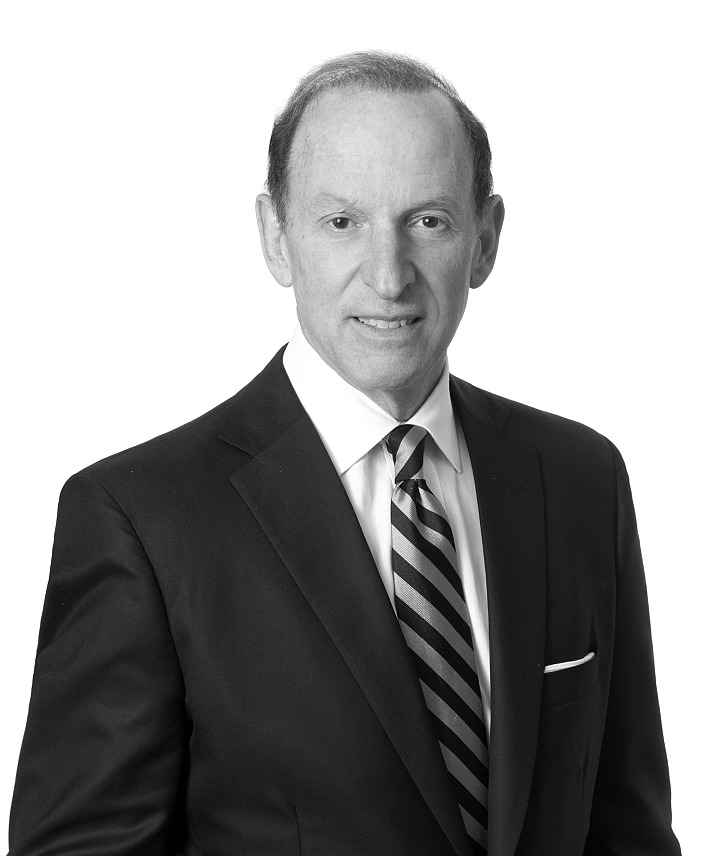 Abbe David Lowell is one of the nation's leading white collar defense and trial lawyers. His practice focuses on litigation, complex investigations and regulatory enforcement. In his wide-ranging career, Abbe has represented numerous high-profile corporate and individual clients and provided counsel in matters of national and international importance. He has successfully tried numerous complex civil and criminal cases throughout the United States, and has briefed and argued dozens of appeals before federal and state appeals courts and before the United States Supreme Court.
In addition to trying cases and arguing appeals, Abbe advises clients in their dealings with the U.S. Congress and its committees, other legislative bodies, and numerous federal and state regulatory agencies. He also works with clients on internal investigations, voluntary disclosure decisions, and developing compliance programs to prevent issues from arising with law enforcement agencies. His matters and cases often require him to navigate all of these legal issues under the glare of media scrutiny.
In criminal matters, Abbe has successfully avoided charges or defended clients against a wide array of charges, including conspiracy, election law violations, bank fraud, insurance fraud, bankruptcy fraud, Foreign Corrupt Practices Act (FCPA) violations, mail and wire fraud, securities fraud, money laundering, public corruption, honest services fraud, false claims act, obstruction of justice and false information charges and violations of the Racketeer Influenced, Corrupt Organizations Act (RICO) and the Espionage Act. In civil cases, he has helped clients win in cases of breach of contract and fiduciary duty, FCPA violations, False Claim Act, civil rights violations, conspiracy, employment discrimination, negligence, RICO violations, securities fraud, tortious interference with business, breach of fiduciary and unfair trade practices. He has conducted internal investigations responding to government, whistleblower or other allegations of FCPA, money laundering, securities and other law violations.
Abbe has been counsel to the U.S. House of Representatives twice, including when he was Chief Minority Counsel during impeachment proceedings against President Clinton and before that, as special ethics counsel to the House Committee of Standards of Official Conduct (Ethics Committee).
From 1994 to 1996, he was appointed as Special Counselor to the United Nations High Commissioner for Human Rights in the investigation and prosecution of human rights violations, war crimes and other human rights projects in Rwanda and the former Yugoslavia. Abbe has also served at the U.S. Department of Justice from 1977 to 1981 as a Special Assistant US Attorney, Special Assistant to the Deputy Attorney General, and Special Assistant to the Attorney General.
His high-profile clients have included national and international companies (Goldman Sachs, Intuit, GNC, Star Scientific, Bank Hapoalim), public officials (Governors Jim Gibbons and George Pataki, Senators Robert Torricelli, John Ensign, John Edwards, and Robert Menendez; Reps. Gary Condit, Charlie Wilson, Walter Fauntroy, Harold Ford, Bill Boner, Jim Weaver, Austin Murphy and Joe McDade, NY Majority Leader Joe Bruno and Puerto Rico Senator Hector Martinez), international organizations (U.N. High Commissioner for Human Rights), state and local governments (City of Alexandria, Virginia), government lobbyists (Jack Abramoff; former AIPAC official Steve Rosen), businessmen (Victor Restis, Gene Phillips, Aubrey McClendon, and Sam Waksal), actors (Steven Seagal, Sean Combs) and others.
Abbe has been recognized by various publications ranging from The National Law Journal to Chambers USA as one of the most influential and most successful attorneys in the United States. He has written articles on legal issues and current political events that have been widely published. He has also written op-ed pieces for newspapers, including The Wall Street Journal, The New York Times, The Washington Post, USA Today, and Roll Call, as well as articles for legal publications and websites, such as Business Crimes Bulletin, American Criminal Law Review, Law.com, The National Law Journal and Legal Times. Abbe wrote the chapter, "The Penal System Is Broken" for Beyond a Reasonable Doubt, a book edited by Larry King.
Honors and Awards
Mr. Lowell has received numerous accolades from his peers and prominent legal publications, and he is consistently ranked among top Washington, DC, and national lawyers. Publications in which he has been recognized include:
One of the Top 100 Trial Lawyers in America, Benchmark Litigation, 2015, 2018, 2019
Winning Litigator, The National Law Journal, 2018
White Collar Litigation Trailblazer, The National Law Journal, 2018
Chambers USA "Band 1" for White Collar Defense & Government Investigations in Washington, D.C., 2018 to 2019
Chambers USA "Recognized Practitioner" for Nationwide Litigation: Trial Lawyers, 2018 to 2019
The Best Lawyers in America©, 2005 to 2012, 2018, 2019
The Legal 500 United States - Leading Trial Lawyer for Corporate Investigations and Dispute Resolution, 2012 to 2019
One of the top 30 Leading White Collar Crime Lawyers, Expert Guide's Best of the Best USA, 2015
One of the Top 38 Criminal Defense Attorneys in America, LawNewz.com, 2016
Law360 White Collar MVP, Law360, 2013
Most Influential Lawyer in America, The National Law Journal, 2013
White Collar Criminal Defense Attorney of the Year, National Association of Criminal Defense Lawyers, 2013
Benchmark Litigation: The Definitive Guide to America's Leading Litigation Firms & Attorneys, 2008 to 2016
"Top 30 Lawyers" in Washington, DC, Washingtonian Magazine, 2011
Most Influential Lawyers in America, The National Law Journal, 2011
Washington, DC Super Lawyers, White Collar Criminal Defense, Thomson Reuters, 2007- 2018
Who's Who Legal: The International Who's Who of Business Lawyers, 2000 to 2012
Who's Who Legal: The International Who's Who of Business Crime Defense Lawyers, 2012
Appellate Hot List, The National Law Journal, 2010
Lawdragon 500, 2006 to 2009
100 Most Influential Attorneys in America, The National Law Journal, 2006
Marquis Who's Who in America, 2006 to 2009
Marquis Who's Who in American Law, 2005 to 2009
Top 10 Leading White-Collar Criminal Defense Lawyers in Washington, DC, Legal Times, 2006
Top Attorney, Washingtonian Magazine, in every survey conducted since 1986
Top 10 Trial Lawyers in America, The National Law Journal, July 2002
Appellate Hot List, The National Law Journal, 2010
Top Lawyers in Washington and the Washington Universe, Vanity Fair, October 1997
DC Lawyers To Call List, Roll Call, 1993
Washington Power 100, Regardie's magazine, November 1991
Activities
Member, American Bar Association (ABA) (prior chair of the ABA Committee on Rules, White Collar Crime Section)
Member and Conference Chair, National Association of Criminal Defense Lawyers
Member, International Academy of Trial Lawyers
Adjunct professor, Georgetown Law Center in Washington, DC, teaching trial practice, evidence and advanced criminal procedure, 1984 - present
Adjunct professor, Columbia Law School in New York, teaching trial practice, evidence and advanced criminal procedure, 2006 - present
Trustee, The Shakespeare Theatre Company (Chair of Development, Chair of the lawyers' Bard Association)
Vice president and general counsel, Jewish Community Center of Greater Washington
Education
Columbia University
JD, 1977
Columbia College
BA, 1974
Some of the experience represented below may have been handled at a previous firm.
Criminal Cases
United States v. Robert Menendez (sitting U.S. Senator on corruption and false filing charges)
United States v. John Edwards (former Presidential candidate on election law charges)
United States v. Hector Martinez (Puerto Rico Senator charged with bribery)
United States v. Ousama Naaman (businessman charged with Foreign Corrupt Practices Act)
United States v. Joseph Bruno (former New York Senate leader charged with honest services violations)
United States v. Paul Minor, et al. (trial attorney charged with bribery and racketeering)
United States v. Gene Phillips (real estate developer/stock investor indicted for securities fraud)
United States v. Henry Espy (Mississippi public official indicted for election law and bank fraud)
United States v. Loren Mintz (bank president indicted for bank fraud)
United States v. Jack Harvard (bank president/local mayor charged with bank fraud)
United States v. Phil Palmer (leading attorney indicted for bankruptcy fraud)
United States v. Thomas Gaubert (real estate developer indicted for bank and other fraud)
United States v. Erwin Friedman (real estate developer indicted for bank and other fraud)
United States v. Peter Gill (bank CEO indicted for bank and other fraud)
United States v. Sam McKerall (real estate developer indicted for bank and other fraud)
State of Maryland v. Stephen Edwards (16 year old charged with murder)
United States v. Clarence Mitchell (state official charged with bribery)
United States v. Steven Rosen (AIPAC lobbyist charged under the Espionage Act with disclosing classified information)
United States v. Henry Cisneros and Sylvia Arce-Garcia (public officials indicted for perjury and obstruction)
United States v. Behzad Cohen (chemical company indicted by California US Attorney for violation of drug distribution laws)
United States v. Jack Abramoff (D.C. lobbyist charged with gratuities, wire fraud and tax evasion)
United States v. Roya Rahmani (political asylum grantee indicted by California US Attorney for illegally providing aid to foreign groups – case later reinstated)
United States v. Judy Wischer (bank CEO charged with securities and bank fraud)
United States v. Toussie (real estate developer indicted for tax violations)
Civil Cases
Bailey, et al. v. George Pataki, et al. (former New York Governor case involving Federal civil rights claims)
Victor Restis v. UANI (international shipping businessman defamation suit)
Gaubert v. United States (Supreme Court of the United States, US Court of Appeals for the Fifth Circuit and US District Court for the Northern District of Texas case involving claims of US violations of civil rights and tort claims)
Toussie v. Suffolk County (Federal civil rights claims)
Abramson v. JCC (Maryland highest court case establishing charitable immunity)
Lawrence v. A.S. Abell Co. (Maryland highest court case defending newspaper from invasion of privacy)
SCAD v. SVA (Georgia highest court case affirming client's claims of civil liability for co-conspirators)
McCarthy v. City of Alexandria (federal civil rights defense)
G-I Holdings v. Baron & Budd (federal civil RICO and fraud case)
City of Alexandria, VA v. FAA (lawsuit challenging flight patterns via Endangered Species Act)
Joan Baez v. CIA (FOIA appeal)
Representative Administrative / Congressional Proceedings
In re: Impeachment Proceedings of President William Jefferson Clinton (Chief Minority Investigative Counsel)
In re: Rep. Charles Wilson (Congressman's ethics counsel)
In re: Rep. Mario Biaggi (Congressman's ethics counsel)
In re: Rep. Austin J. Murphy (Congressman's ethics counsel)
In re: Rep. William H. Boner (Congressman's ethics counsel)
In re: Rep. Walter Fauntroy (Congressman's ethics counsel)
In re: Rep. Roy Dyson (Congressman's ethics counsel)
In re: Rep. Dan Daniels (Congressman's ethics counsel)
In re: Rep. James Weaver (Congressman's ethics counsel)
In re: Rep. Charles G. Rose III (Congressman's ethics counsel)
In re: Lincoln Savings and Loan Association (OTS cease and desist proceeding)
Publications
"6 more leading trial lawyers share secrets of effective opening statements," ABA Journal, March 2017
"The Broken System of Classifying Government Documents," New York Times, February 29, 2016
"Devil's Advocate: Defending Angelo in Measure for Measure," Asides, September 4, 2013
"Abbe Lowell: Prosecutors' bad decisions should have real costs," The Washington Post, June 21, 2012
Co-author, "Federalizing Corporate Internal Investigations And The Erosion Of Employees' Fifth Amendment Rights," Georgetown Law Journal – 40 Geo. L.J. Ann. Rev. Crim. Proc., June 2011
Co-author, "Knock, Knock, Who's There? The Government," American Bar Association, April 2011
"Not Every Wrong is a Crime: The Legal and Practical Problems with the Federal Honest Services Statute," Rev. En Benc. 11, 2010
"Don't Overstate Crimes," The National Law Journal, October 27, 2008
"Crossing Borders," National Law Journal, June 2008
"Supreme Sentence Snafu," Legal Times, August 2007
"The Right Way to Manage U.S. Attorneys," The Washington Post, March 10, 2007
"Ironies Of The U.S. Attorney Firings," The Washington Post, March 2007
"Is the DOJ's New Policy of Prosecuting Corporations Real Reform or Business as Usual?," Law.com, January 31, 2007
"The Penal System Is Broken, Beyond A Reasonable Doubt," Phoenix Books, December 2006
"Overseeing Oversight," National Law Journal (reprinted in the New Jersey Law Journal), November 2006
"Independent Positions: Joe Stands On Principles," The Hartford Courant, October 29, 2006
"The Presumption of Innocence Should Not Be Taken Lightly," Roll Call, July 19, 2006
"Real Reform Must Scrutinize Lobbying and Lawmakers," USA Today, June 21, 2006
Co-author, "Whose Truth Is It, Anyway? Commentary: A Case for Judicial Grants of Defense Witness Immunity," Law.com, April 19, 2006
"Memorandum of Law in Support of Defendants Steven J. Rosen's and Keith Weissman's Motion to Dismiss the Superseding Indictment," February 2006
"Don't Scapegoat My Client," USA Today, May 23, 2005
"Don't Release [Rwandan] Killers," National Law Journal, April 12, 2004
"Corporate Crime After 2000: A New Law Enforcement Challenge or Déjà Vu?," American Criminal Law Review, April 2003
"Conscious Avoidance: A Head in the Sand Puts a Target on Your Back," Business Crimes Bulletin, October 2002
"Impeachment Was Never The Objective," National Law Journal, January 17, 2000
"A Permanent Special Prosecutor," Legal Times, February 23, 1998
"The First Lady's Privilege," National Law Journal, May 19, 1997
"Starr Flap Shows Need for Reform," National Law Journal, May 13, 1996
"The O.J. Case – Post Verdict Lessons," Legal Times, October 16, 1995
"Congress Robs Its Own Of Due Process," National Law Journal, October 9, 1995
"UN Human Rights Getting Lost In Peacekeeping Debate," June 6, 1995
"International War Crimes Tribunals: A Good Start, But Not Enough," Legal Times, April 3, 1995
"Presumption of Innocence [More Than a Catchy Phrase]," Legal Times, February 21, 1994
"Bush's Violent Crime Policy is Soft on Sense," The Wall Street Journal, October 1, 1992
"When Barks Exceeds Bites [Prosecutors Seeking Publicity]," National Law Journal, September 16, 1991
"The Sting That Got Away [Entrapment]," The Washington Post, August 24, 199
"The Barry Jury [Mayor Barry's Trial]," The Washington Post, June 29, 1990
"Setting The Trap [Mayor Barry's Arrest]," National Law Journal, February 26, 1990
"Ed Meese's Revenge [Special Prosecutors For Congress]," National Law Journal, April 3, 1989
"Choosing the Next Attorney General," National Law Journal, July 11, 1988
"Prosecutors Targeting Black Officials," The Sun and other newspapers including Legal Times, March 28, 1988
"Politicians' Ethics No Worse Than Before," Legal Times, July 27, 1987
"The FHLBB's Smokescreen Of Congressional Interference," National Thrift News, July 13, 1987
"Money Laundering Legislation," American Banker, October 6, 1986
"Privacy, Tough Money Laws Do Mix," National Law Journal, September 15, 1986
"The Administration That Cried Wolf [Executive Privilege]," Legal Times, August 11, 1986
"Real Story: Oversight By Congress [of FHLBB] Works," Dallas Times Herald, August 5, 1986
"Bhopal Tragedy Breeds Legal Disaster, [Legal Ethics]," Legal Times, December 24, 1984
"Safeguards Offered For Officials Under Probe," New York Law Journal, September 8, 1983
"The Birth of Electronic Publishing," Chapters on First Amendment and Defamation, (Knowledge Ind. 1982)
"The Mandate," The New York Times, September 25, 1981
Speaking Engagements
"The Mueller Investigation: What Have We Learned and What Can We Learn?" National Association of Criminal Defense Lawyers White Collar Crime Conference, Santa Monica, California, June 21, 2019
"Enforcement Abroad: The Extraterritorial Jurisdiction of the United States," The Legal 500 Middle East Dispute Resolution Summit, Dubai, United Arab Emirates, May 1, 2019
"Prosecutorial Discretion, Neutrality & Ethics in an Age of Increasing Politicization," American University Washington College of Law, March 14, 2019
District of Columbia Court of Appeals Distinguished Speaker Series, February 21, 2019
"Read the Menu Carefully - Charging Decisions & Defense Strategies in Public Corruption Cases," ABA Southeastern White Collar Crime Institute, Braselton, Georgia, September 7, 2018
"The Trial of Hamlet," Shakespeare Theater Company, C-SPAN, Washington, DC., 1997, 2007, 2018
Classified Information Litigation Course [Military Branches] – Navy Yard, Ft. Meyer, 2016 - Present
"Trial of Edward Snowman," Legally Speaking, Washington, D.C. January 2014
"Navigating the Storm- Crisis Management Techniques for In-House and Outside Counsel," The Voice of the Defense Bar Conference, Washington, DC, June 27-28, 2013
"War on Whistleblowers: Free Press and The National Security State," Newseum, Washington, DC, April 16, 2013
"Recent Trials," The 27th Annual National Institute on White Collar Crime, Las Vegas, NV, March 7, 2013
2012 NACD Board Leadership Conference, National Harbor, MD, October 14-16, 2012
Keynote Address, The Cardozo Society, Minneapolis, MN, 2011
13th Annual Freedom of Information Day, Washington, DC, March 16, 2011
"WikiLeaks, The Espionage Act, and the First Amendment: The Law, Politics, and Policy of Prosecuting Julian Assange," American University Washington College of Law, Washington, DC, January 11, 2011
House Judiciary Testimony (The Espionage Act), Washington, DC, December 16, 2010
Criminal Law, National Security and the First Amendment, Washington, DC, October 29, 2010
"Assessing the Impact and Outcomes of Recent Insurance Investigations," 19th International Reinsurance Congress, Bermuda, October 19-21, 2005